Similiar to my posts comparing the models & animations of DoW1 units, DoW2 units & DoW3 units, here's a comparison between the bases & their animations/purposes in both DoW1 & DoW3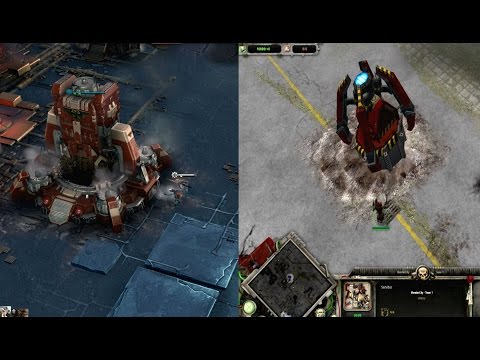 Personally, I agree that DoW1's bases & buildings tend to have a more lively feel to them, however DoW3's are not bad at all; they look way more meatier & more practical.
Space Marine bases are fantastic, albeit a little static. They look great, and the way drop pods smash down & dig underneath the grtound is very satisfying.
Ork bases are a weird one, literally.. I dont really mind the fact they jiggle around so much as it's a nice touch, but I do wholehreartedly prefer DoW'1 Ork bases.
And Eldar bases, in my opinion, have improved massively.. although theirs not much to improve on apart from making their singing & white spectral effect look prettier.
Discuss...