I want to try to get some builds that enables 1v1 Dreadnoughts and from what I can see, spamming scouts enables SM to do that.
Then once in T2 the dreads are really accessible since they are only 100 req and 300 energy.
The build makes use of the Lone Wolf Landspeeder that is amazing strong. I will continue to get better at this eco and harassing style, I feel it has a lot of potential.
As for elites, Jonah and Diomedes are extremely tanks and good at holding off the opponent.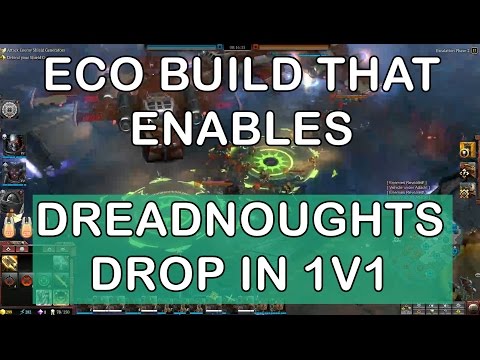 I also want to find the sweet spot were I can get some devastators, but until then scout spamming looks amazing.
I also want to start getting the mines for scouts and fill the whole map with those!
This brings back memories of the techmarine and dreadnoughts from dow2!