Hi Relic/and or players,
After messing around in the replay system for the purposes of making some videos, I figured that I'd offer my feedback and critique on the system.
Video link can be found below: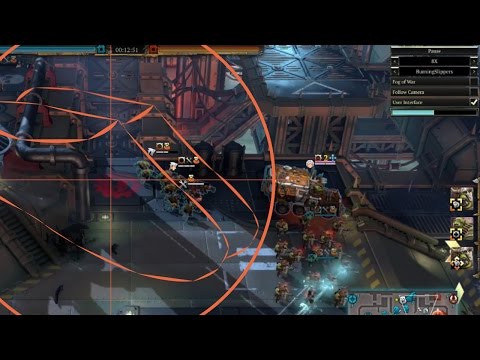 First 5 mins = bugs.
The rest = additional features to consider adding.
If you want the written summary, here's my rather detailed description from the above video:
Bugs I've noticed (only the bugs I've experienced, might be more):
- File name and details disappearing on selection.
- Incorrect doctrines displaying in the replay, often seemingly random doctrines from other races.
- Replay files that were saved being randomly lost.
Additional Features (that would really add to the replay system as a whole):
- More UI customising options in a replay, ideally the option to remove the replay box in favour of the below ...
- Replay options tied instead to hotkeys
- The option to choose between either the current replay settings "box" or saving the screen space and using hotkeys.
- The functionality to jump back and forth through the replay, currently can only go forwards at varying speeds.
- Functionality to traverse the map and otherwise still interact with the items on screen once a match replay ends.
Hope this helps with future patches, and thanks for another awesome game relic!
Slippers.