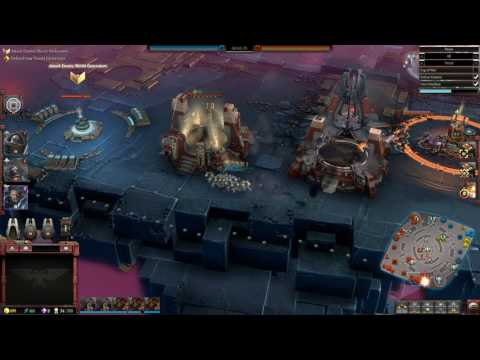 Id like to say its difficult to do that without 2 players keeping your enemies busy. It doesnt work against good players or some similar cheese build.
Before ASM gets turned into gretchin squad with jump packs, keep in mind that they are the only useful infantry the SM have right now, even removing power swords turns them into garbage and they are not that overpowered in actual fight even with doctrine from venerable dreadnought. Unless you spam them.
Balancing other units would make other space marine units more useful so their spam would be less viable.
Moving power swords to tier 2 could help.
Changing how power swords work, either giving them just % based damage boost that becomes strongest with infantry upgrade 3.
Or changing that damage type, they should be able to slice through infantry and even through wraithspam or terminators, but they shouldnt be able to wipe out knight elites or important gen/turret/core buildings.