It's raining skulls! Be sure to log on and play multiplayer or AI skirmishes to amass a pile of skulls that even Khorne would be proud of!
This promotion runs from now until Tuesday, May 23rd at 10am PDT.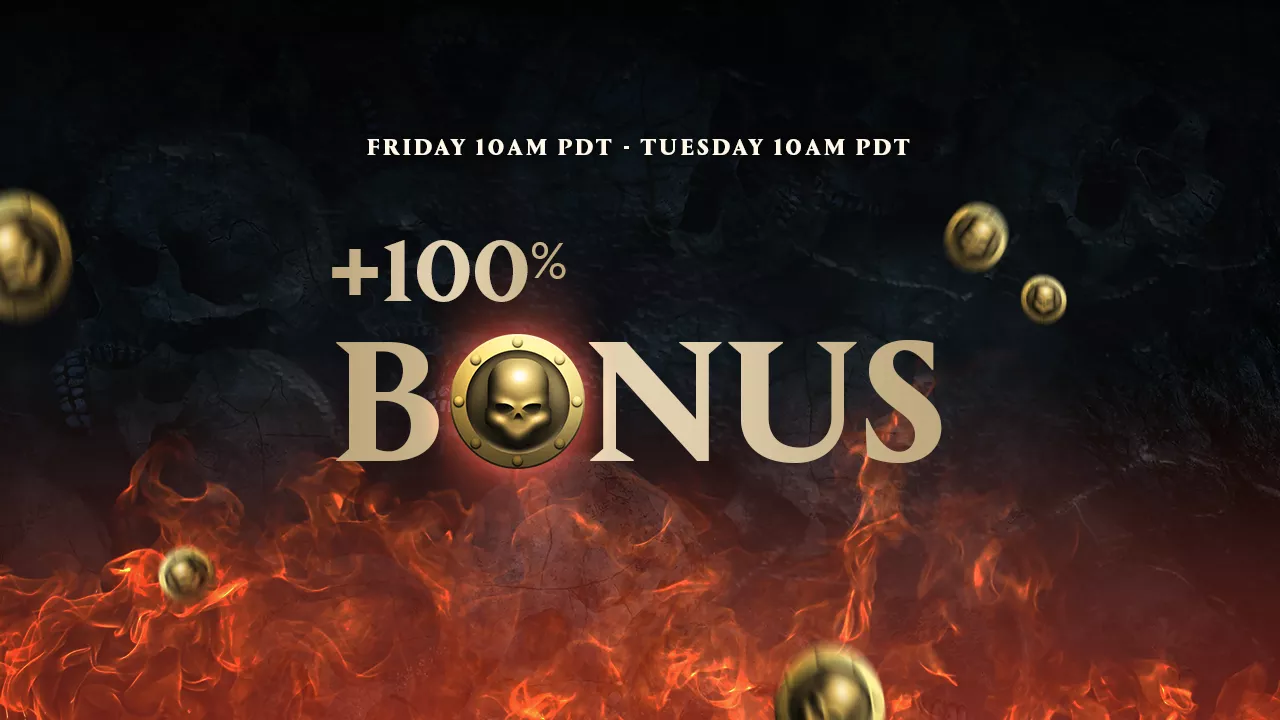 Not sure how to gain Skulls, or what you can spend them on? Check out this blog post for a beginner's guide!