Hello,
If you also like scouts you should take a look at this game, it highlights the impressive strength of a scout army and why stun chaining should be looked into by Relic.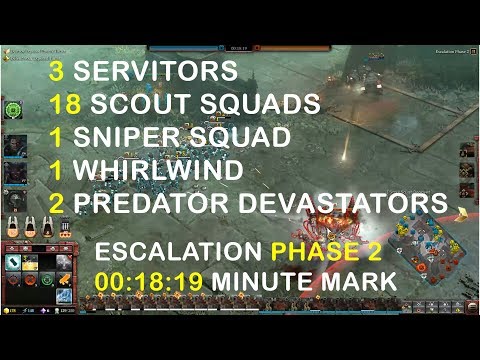 Basically they are expandable, you can bleed them and never reinforce them only via T3 banner healing or Gab drop pod healing presence doctrine. The main goal is to have as many squads available so you can stun chain, in this match I manage to get 18 squads at the 18 minute mark, paired with 2 predators devastators, 1 whirlwind, 1 sniper squad and 3 servitors.
I have also invested in scouts mines and 2/2 upgrades until the 18 minute mark ensuring that I`ll have a smooth transition into late game SM predators devastators paired with the Paladin.
I`m just curios why aren't others starting to use scouts? I know in 1v1 some of the players that I have defeated with this in SM mirror started to adopt this, but it works wonders in 2v2 and 3v3s also.