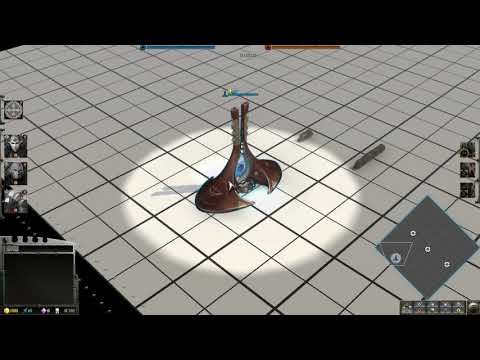 I heard about the possibility of doing so in this thread https://community.dawnofwar.com/discussion/15094/has-anybody-tried-the-game-mode-win-condition-pack-in-the-mod-tools
I used to do some modding for DoW2 so figured I'd take a quick stab at it to see if it was possible to make a victory point mode. Mostly just took a bunch of trial and error due to incomplete/inaccurate SCaR documentation and some SCaR functions which just don't seem t work. Unfortunately, maps have to be specifically built to support this.
I haven't published it to the workshop yet because I'd like to try it out in a real map with some real people to just make sure there aren't any bugs when playing it online with real people first. If you're interested in making a map and/or helping me test, give me a shout.
There's two things that need to be done in a map to make it work:
1. In your map's .option file you need to add "victory_point" in the permitted_game_mode_types like so:
permitted_game_mode_types =
{
"victory_point",
}
2. In your map, you need to make some resource nodes and put them into the "victory_points" entity group like so:
Post edited by Gorb on