Part 8: What happened actually to the RTS audience ? Analysing the downfall of RTS genre.
Well it's actually should be quite logical,
1- to sell a franchise you need an audience for it.
2- to have an audience, the franchise needs to have a certain "quality".
3- and to be what the audience does want.
And here starts the actual 1 million dollar questions.
4- What the audience does want?
5- Can you do what the audience does want?
Some recent events did inspire me to take a closer look:
Problem is, the industry run by people who try desperately to find an audience,
but do come up with not really good ideas. Alienating old audience and in same time not getting new one.
If you make nonsense, a lot people wont be interested.
Like the recent announcement for Command and Conquer: Rivals
A game designed for investors, not the actual gaming market,
doomed to flaw and fail, to be released anyway like DoW3.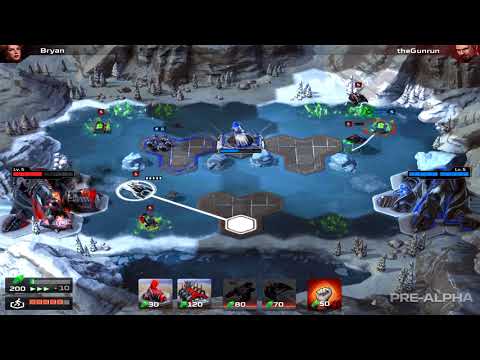 Em, it should be common knowledge what people actually want, so why is it so hard to make games accordingly ?

---
So yet again, it's obvious not MOBAs fault as new genre,
what was the excuse for DoW3 creation,
RTS developers simply did and do screw it up.
Let me guess next Space Marine is battle royal like PlayerUnknown's Battlegrounds or Fortnite ?
Chasing trends without to understand them doesn't work.
Look recent failed and dead Radical Heights, Warface - Battle Royale
or Robocraft Royale.
https://kotaku.com/radical-heights-developer-boss-key-games-shuts-down-1826015127
http://steamcharts.com/cmp/804810,809960,754660#All
---
If we do take a look at "Strategy games market" its actually still healthy.
Total War scam DLCs sold as own games, still sells like hot cakes.
4X games like Stellaris do make tons of money
Turn Based Sid Meier's Civilization since 1991 does make money, even by latest 2016,
Civ 6 sells in over a million units to become fastest-selling in franchise
https://www.pcgamesn.com/civilization-vi/civ-6-player-numbers
And a lot of Indie RTS like Northgard, They Are Billions or recent Frostpunk sold over half million copies.
What means each of them made more money than battle royal and MOBA genre games combined.
"if we don't count LOL, PUBG, DOTA2 and Fortnite" battle royal and MOBA genre simply isn't profitable,
but investors do enforce their creation, despite there is no room in real gaming market for games similar to it.
So the Strategy Audience is still there,
it just they don't get the right game from gaming industry.