WAR ETERNAL
Zmaj Mechanics Team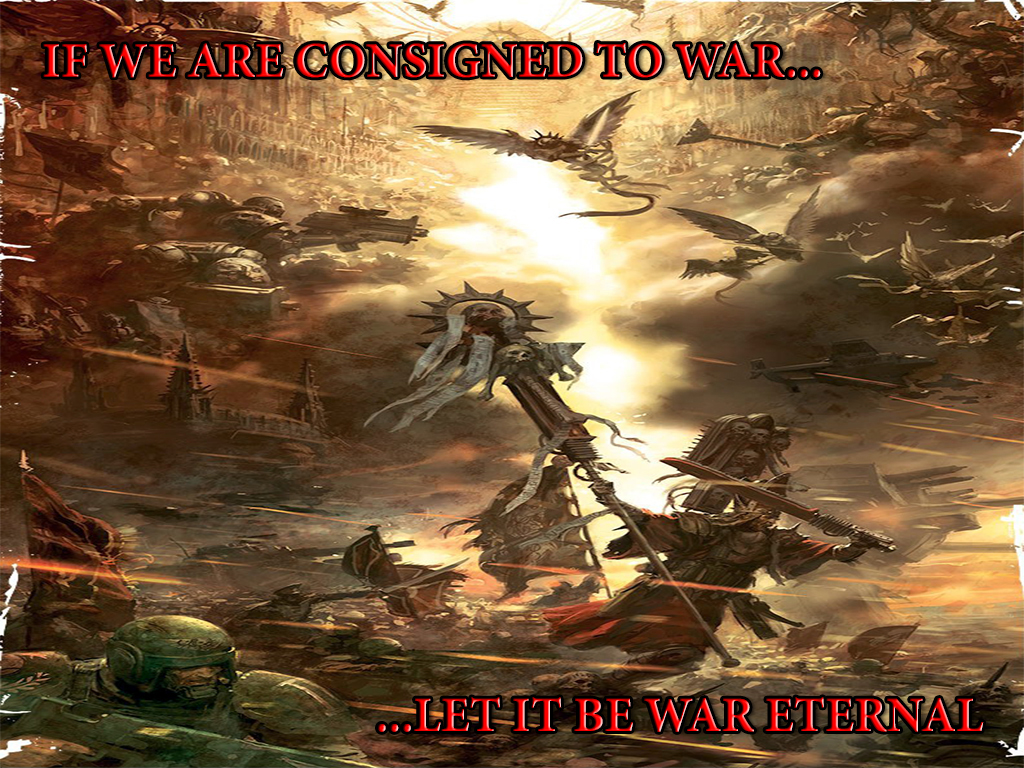 Description
This mod tends to expand upon existing races of DOW:Soulstorm by introduction of new weapons, units and relic units Playing style will not be radically changed but it aims to enrich the vanilla figthing style by enlarging armouries and unit selection for all races, thus providing higher level of strategic options, while at the same time preserving vanilla balance between races. Mod will be divided into several phases and each phase will focus on several races from the WH40k universe. One more goal of this mod will be to introduce several new races to the game and of course to create a campaign similar to those of Dark Crusade and Soulstorm in their mechanics.
Phase 1
- Space Marines, Tyranids, Tau Empire
Phase 2
- Eldar, Imperial Guard, Q'orl
Phase 3
- Dark Eldar, Sisters of Battle, Chaos Space Marines
Phase 4
- Orks, Necrons, Blood Pact
Phase 5
- Rak'Gol, Rasikan IG
You can also find as at
http://www.moddb.com/mods/war-eternal
Features of the mod include:
-All races will have added areal transport units so air drops will be available for all factions.
-All races will have multiple choices for relic units and all, apart from Space Marines and CSM, will have Titans as relic unit as well. I believe it will be good to point out that War Eternal will include only scout sized Titans so vanilla balance could be preserved.
-Player will be able to use only one relic unit at a time. Fair amount of units will share hard or soft caps with other units.
For example, Tyranid Biovores and Pyrovores will share a hardcap of 2 so you can have either one of both or 2 of only one. This also will be the case with, for example, SM Forge Master and Librarian
Point here is the balance, adaptation of playing style for more unique experience and keeping it close to the vanilla as possible.
-Mod also aims to improve and randomize visual experience as well with improvement of current models for some units.
-New Tyranid tech tree, aim is to have almost all Tyranid units so far and to try out new approach concerning Tyranids ingame.
-Single player campaign once all Phases are finished.
-New abilities for new units and races.
-Rooster of possible races added to the game will be:
Rasikan Direwolves
, custom Imperial Guard regiment
Rak'GolBlood PactQ'orl