Hi, I'm a little sad there's almost nothing in here, so time to post some stuff, I guess, and what's better than showing the work I'm doing for UA ?
First an ork generator of some sort I made and textured today :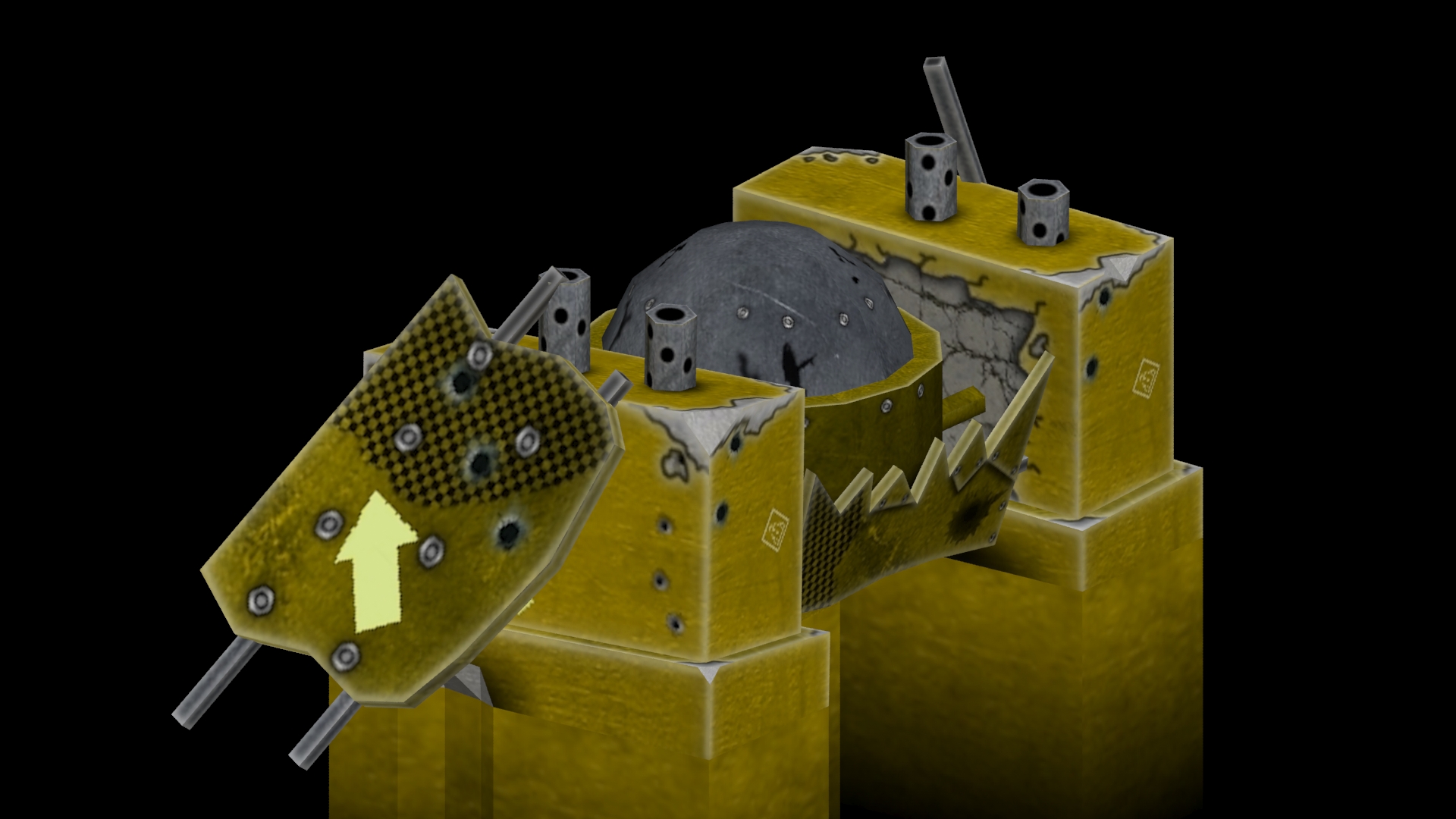 As always with my models, I try to keep the poly count as low as possible, this is dow 1, we need to take care of the old engine Ahah.
If you remember Red Alert 2 you know where I took inspiration for it (http://cnc.wikia.com/wiki/Tesla_reactor), I still needed to make it more ork, making it look like it's instable, but also look like it is something human the orks stole and "fixd".
Anyway, if you want to tell what you think about it, here is your chance !