Finally, a pure gameplay video from Gamescom. No commentary by anyone, just music, sounds and gameplay.
Just a disclaimer, keep it cool - the person playing has absolutely no idea how to play this game. Just a fair warning.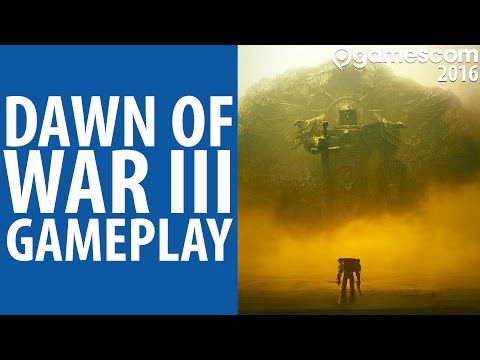 The ambience sounds pretty ++heresy redacted++ great.
The announcer is pretty ++heresy redacted++ Space Marine-y, but best of all, he calls where normal attacks come from ("Our battle brothers are battling the enemy northward of here"). I loved when AoE3 did that cannon echo and this is also pure sex.
The wrecks stay on the battlefield, so does the blood... guess we'll be painting the carpets instead of making new ones this time around.
Solaria's death animation is also pretty ++heresy redacted++ amazing. Like ++heresy redacted++, that's how you make a heroic death for a giant robot.
The whole mission appears like one of the easier stronghold assaults. Encircled by the enemy on all sides, a side objective for some bonuses in the corner...
The bad VFX on lascannons is kinda dragging down the impression, though.
And then there's Gabe and his.... "funny" voice. Let's hope they at least got Nicole to do Macha again.
Overall, I'm looking forward to play this and possibly find more nice touches like that. What do you guys think?