Hi all,
Sooo with this topic, i have to explain a little first.
Some years ago i started to make a starcraft 2 Mod called Starhammer 40k.
Some ppl made vids of the mod e.g. like this one: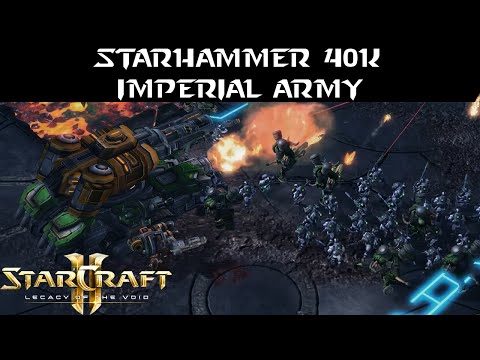 you can also find some other vids at youtube.
With this mod i wanted to create, lets say a mix of Dawn of War 1 and Starcraft 2 with also some own Ideas.
I kinda tryed to create my idea of an ideal competitve RTS game.
Back then it was a very noobish project, and i stopped it when i started studying games programming 2 years ago.
Now, that i see that Dawn of War 3 will be different from what i expected it to be, i play with the idea, of restarting this project again.
My Question now is:
Do you guys from Relic have any problems if i develop this hobby project again.
This is a non comercial project, the mod can be played by everyone who downloads the Starcraft 2 starter version, witch is free.
Sorry for my bad english.