Remember the opening moments when you first saw the video for Relic's follow up to Dawn of War; that game called Company of Heroes. Sure, we all rolled our eyes when we heard it was going to be a World War 2 game, after all this was in the era where World War 2 was everywhere. However when you first watched that videoes, those concerns melted away; was this an RTS you were looking at? The visuals were such a step up from what was out there in terms of RTS games that were out at the time.
Yet, the amazement didn't simply end with the visual spectacular that Relic showed us, it continued when we saw units dive for cover in an effort to preserve their own lives (just like real soldiers would, I thought back then) through to the moment that we saw a unit throw a satchel charge at enemies hiding in a building. A few seconds after that, the building explodes into a shower of debris.
In those few short minutes, Relic convinced me that this game, Company of Heroes was going to be something different - something to push the RTS genre in a new exciting direction.
For those who want to see the video, it's here -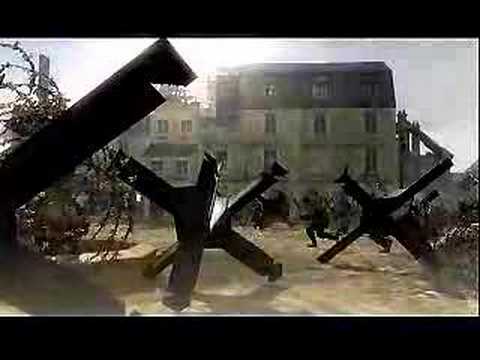 - Though the quality is poor.
I'm still waiting for the moment to happen in the Dawn of War 3 media that is being shown. The one moment that tells me this isn't just the same old style RTS game that I've played a hundred times before.
I don't mean to criticise the hard work that has gone into Dawn of War 3 so far, but as a fan of the games for over a decade, a Moderator and Forum Administrator of the dedicated Relic fan-forum for equally as long, I can't help but want to appeal to those at be to do something. It's why it so hard to see a franchise such as this one be met with the questions that keep cropping up on discussion boards, youtube comments and in general conversation.
Relic, you opened up with such a great trailer; the CGI trailer for Dawn of War 3 is great at announcing your game. However, you never followed up or capitalised upon that, instead we got the gameplay footage that has resulted in this deflated attitude towards your new game.
The general theme seems to be a commanding "meh" from the community as a whole. I don't believe this is entirely from people simply hating on the changes that have been announced (though that may be a part of it) but to me, the main issue here is the way the game is being presented to the fanbase. You can make trailers that can get people hyped for your games, you've done it plenty of times before, here are a few that sold me on your games:
I'm not a gamer who watches Twitch streams or eSports competitions and I'm not a gamer who finds the MOBA genre that engaging. I am however a die hard Dawn of War fan (I have a Dawn of War 2 T-Shirt somewhere) who has been playing your games for over a decade and a half.
I'm not sure if you are experimenting with a new style of advertising or what, but having Twitch Streamers, news outlets and other media control your narrative isn't the way to go. Even with the release of your new Orkz spotlight, I can't help but feel you're letting your game down. The footage was fine, but we got no feel for the Orkz as it was just video and some music.
I have fond memories Kasyr Lutein Quick Start slug matches, Fire Prism Rushes and watching Imperial Guardsmen hold their ground against Tyranids in Retribution. Tap into my nostalgia as a fan, don't bank on me simply buying the third game in your franchise because of the previous entries.
I hope you're working on something to really wow us, because it's edging closer to release date and I don't want to see your hard work go to waste.