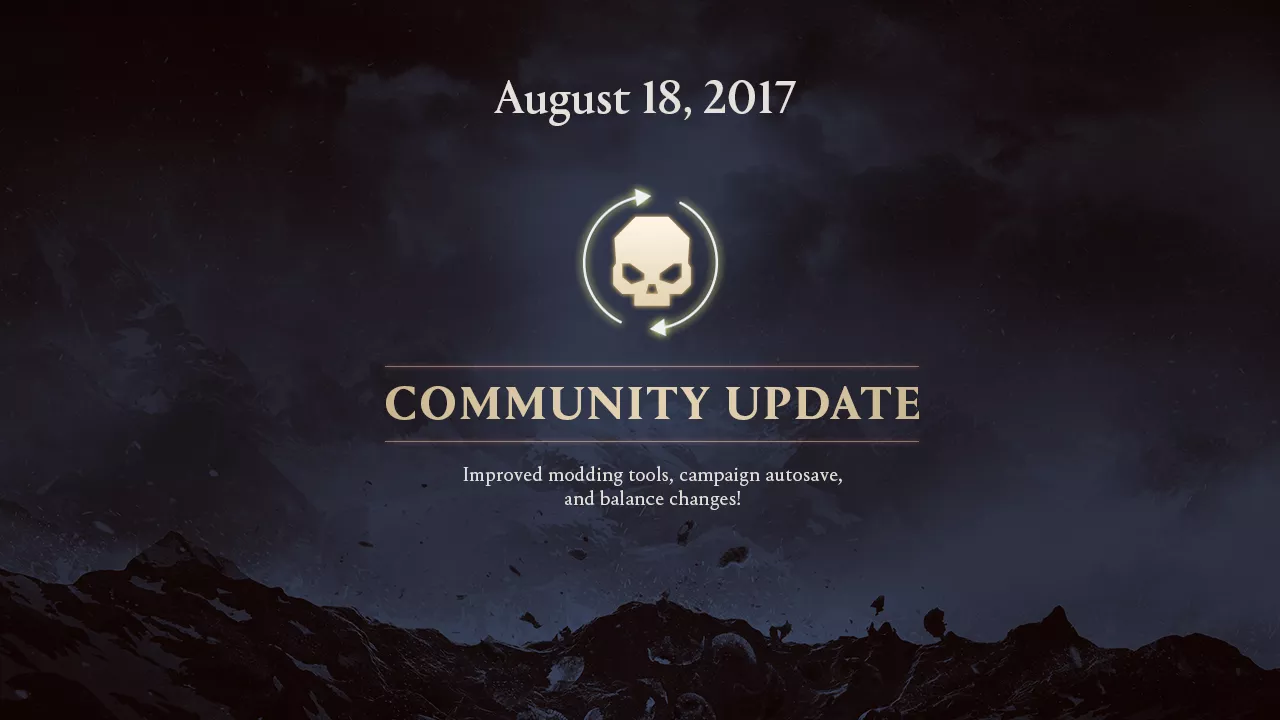 The next game update will go live on August 29th. Read on to find out what's included!
CAMPAIGN AUTOSAVE
In the midst of ear-piercing Banshee howls, "For the Emperor"s, and the rumbling of approaching WAAAGHs - it can be tough to remember to pause the mayhem for a moment and think "hmm, I should probably save right now." And, as a lot of you have requested, when you're in the middle of an exciting skirmish - you shouldn't need to!
In the August update, campaign progress will autosave before tough encounters. Though you can still save manually, this change will make it easy to pick up where you left off.
MODDING TOOLS
We'll also be releasing improved modding tools - including the Attribute Editor and the Tuning Pack. These will enable resourceful modders to reimagine multiplayer balance, create new abilities or change existing ones, and build more detailed game modes to support them.
Alongside the release of these tools, the Steam Workshop will support these new mod types so that whole new Dawn of War experiences are just a click away. We'll be updating the Dawn of War modding wiki to outline all of these changes in more detail on August 29th.
BALANCE UPDATE
With the help of community members on the official forums, more balance changes are coming in this update. You can read more about it here! Final patch notes will go live along with the game update.