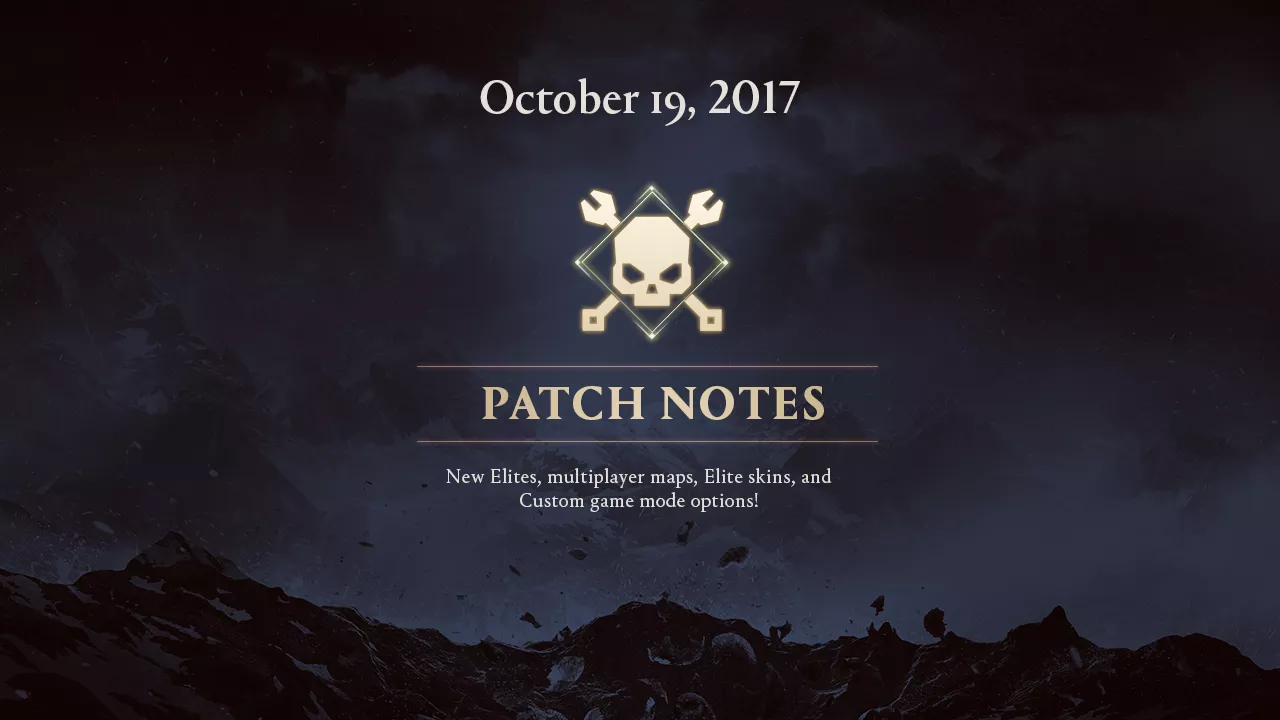 This patch will include the content that we've been teasing over the last few weeks: new Elites, new multiplayer maps, and some surprise skins! There has also been a multiplayer balance pass.
Read the full patch notes here!
Patch Overview
New
New Elites: Ironclad Dreadnought, Wraithseer Kayduin, and the Lifta-Droppa Wagon
New maps: Shrine of Asuryan (1v1), Serpent Chasm (2v2), and Da Extraktor (3v3)
Free skins: Primaris Chaplain Diomedes, Salamander Ironclad Dreadnought, Helmeted Kyre, Deathwing Terminators, and Deathwing Assault Terminators
Improved
New Custom game options: toggle Elites on or off, toggle doctrines on or off, toggle global abilities on or off
Mission 1 - 3 difficulty tuning
Bug fixes and balance updates! You can read them all in the full patch notes.